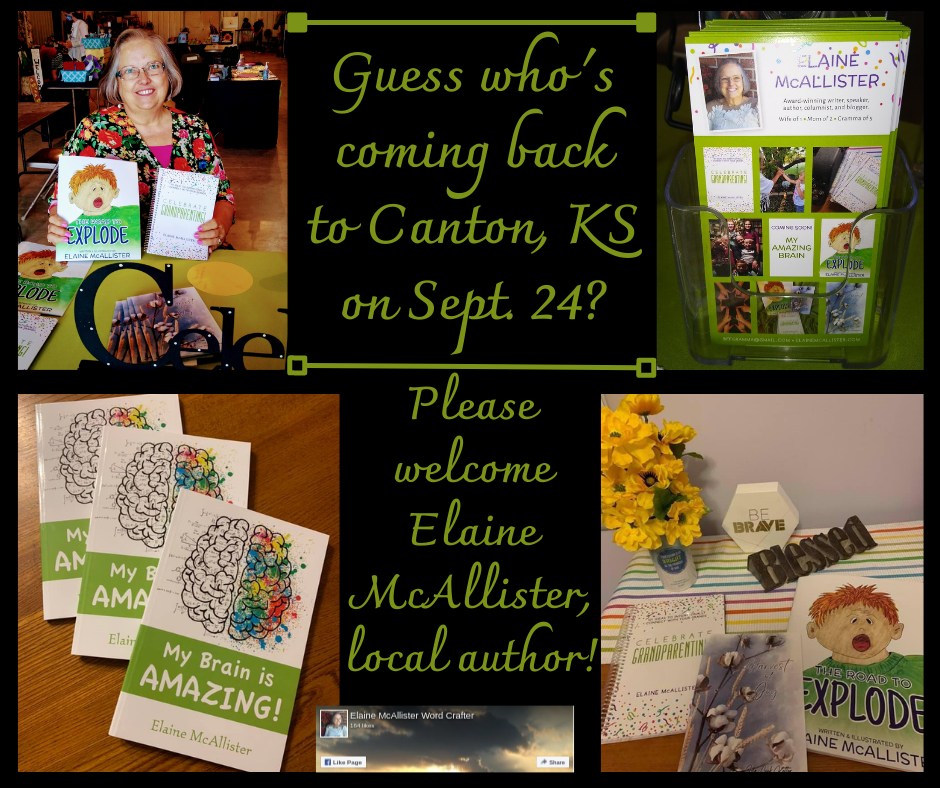 We are excited and honored to have local author Elaine McAllister returning for our Fall Market!
Elaine has some fairly recently released books, one of which is My Brain is Amazing, that will be available. This is the story of Alex who struggles because his brain doesn't always work as it should. Then he learns about some tools that help him succeed in spite of his diff-abilities! He learns his brain really is amazing! It's intended for mid to upper elementary students and includes several pages of classroom (or at home) activities for students as well as resources for parents or teachers. She will also have several other books she has written, most of which target ways of helping children in one way or another. 
She will be located near her husband, Jim McAllister, in the center aisle of the main building, and that crazy medallion might be hidden among the pages of one of her books. You might want to hunt for it while shopping with her!
If you're interested in checking out more of Elaine's work, you can visit her online shop here!