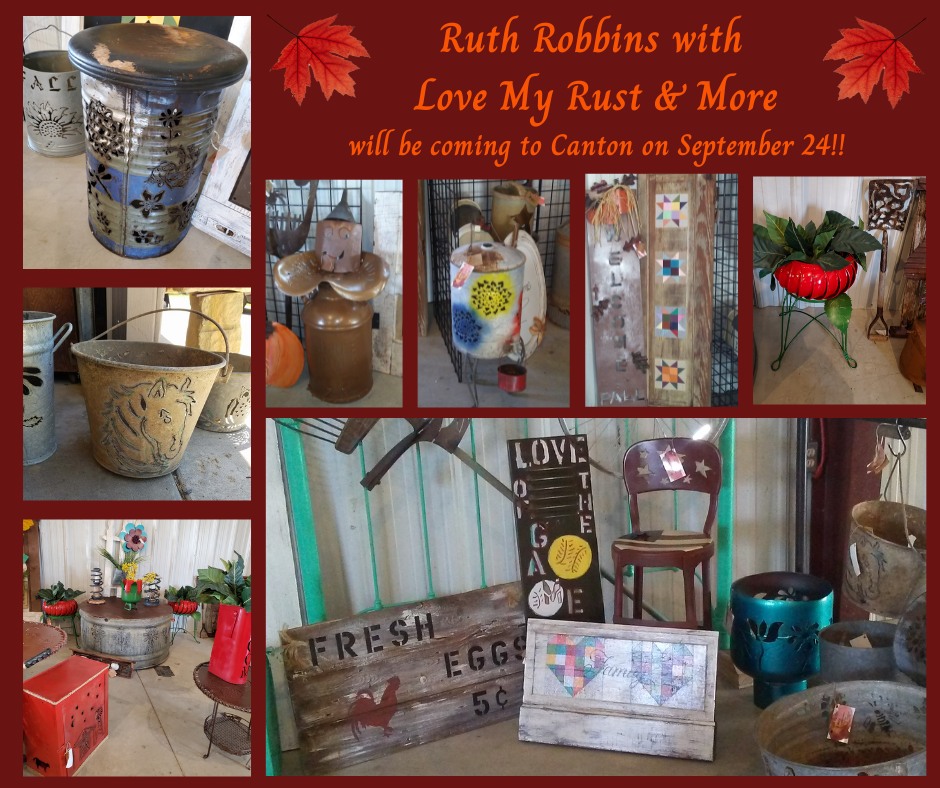 We are honored to welcome returning vendors Ed and Ruth Robbins with Love My Rust and More!
They will be offering a wide variety of distinctly unique plasma cut home and yard décor and other original western, farm, primitive, and rustic style pieces for the she shed, man cave, kitchen, porch, yard, kitchen, or wherever your heart desires to put one of their stunning works of crafty art!
They will be located in the main building and might possibly have the forever sneaky medallion hiding in their booths, so make sure to hunt for it while shopping with them!