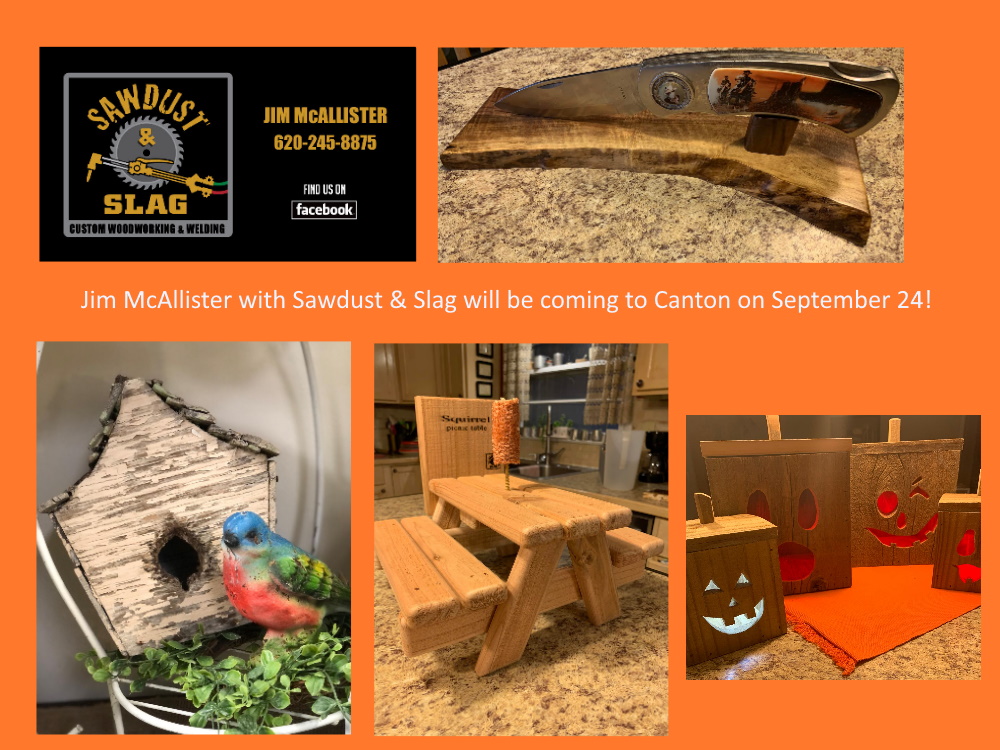 We are beyond blessed to be able to welcome Jim McAllister with Sawdust & Slag to our Fall market!
He will be offering custom woodworking which has been known to include edge-grain cutting boards, crosses, coasters, wine glass holders, wine bottle balancers, gnomes, empty tombs, and more. He may also have custom shop (or portable) fabrication welding including braided-handled barbeque tools and long forks, and more. His items are extremely popular, so if you see something you like, you better grab it the first time because it likely won't be there a second time!
Be sure to check out his Facebook page!