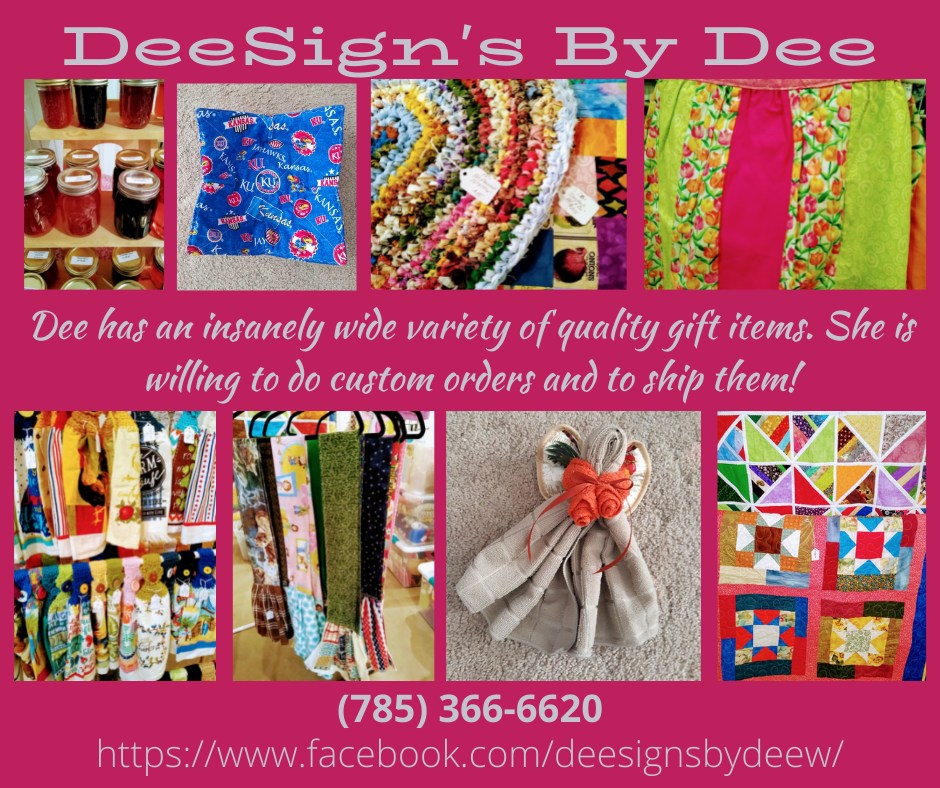 We are always excited for market day at our April market to roll around because we get to see good friends Dee and Brad Warnica with DeeSign's by Dee!
Dee works tirelessly to provide an astonishingly huge inventory of crocheted, sewn, and quilted products for her customers. We have several of her table runners and other quality items she has made in our home and can vouch for the beauty and quality of them.
She will be located in the main building right by the entrance.
Be sure to check out her Facebook page if you get a chance as well!