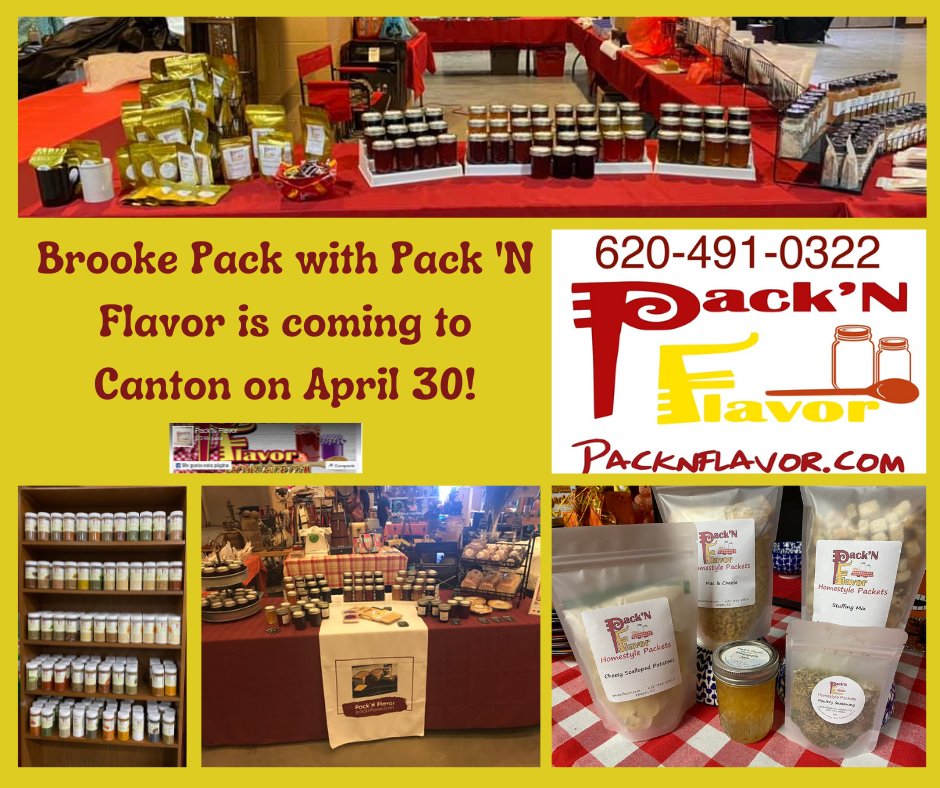 We are thrilled that Brooke Pack with Pack 'N Flavor will be coming to our April market!
She will be offering a fantastic variety of tasty food mixes and spices to help simplify cooking your meals.
You'll be able to find her in the main building!
You can find her on Facebook, too!