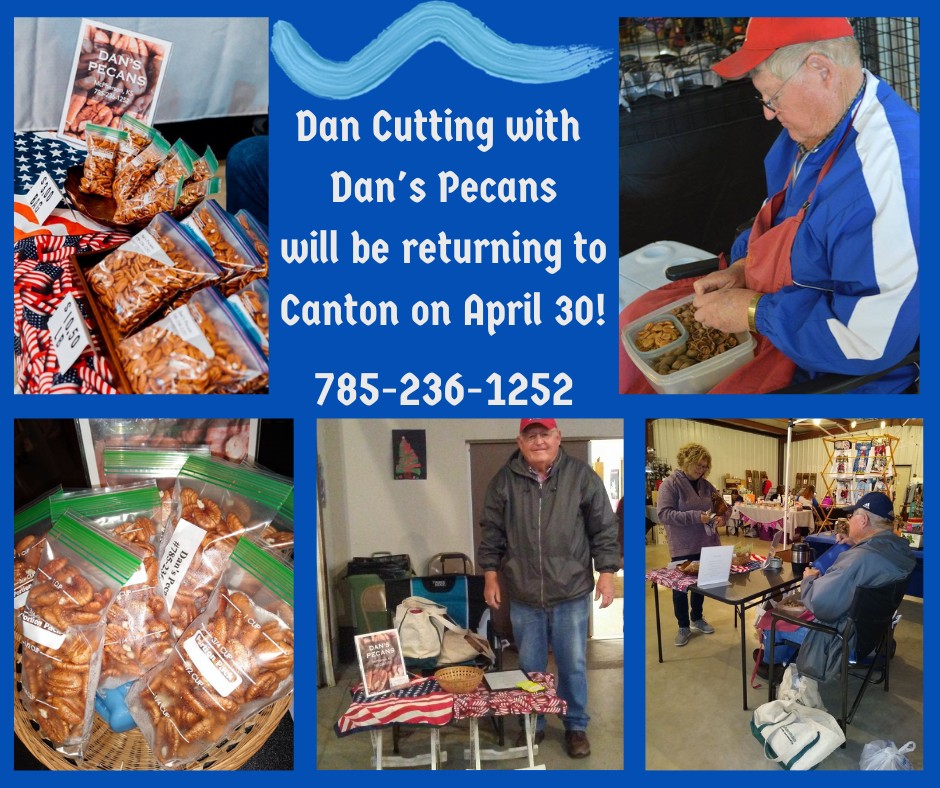 Dan Cutting with Dan's Pecans is one of the longest standing vendors, and we are pleased to announce that he will be returning for our April market!
He will be offering the ever so popular pecans!
You will find him in the main building right by the entrance to the concessions.