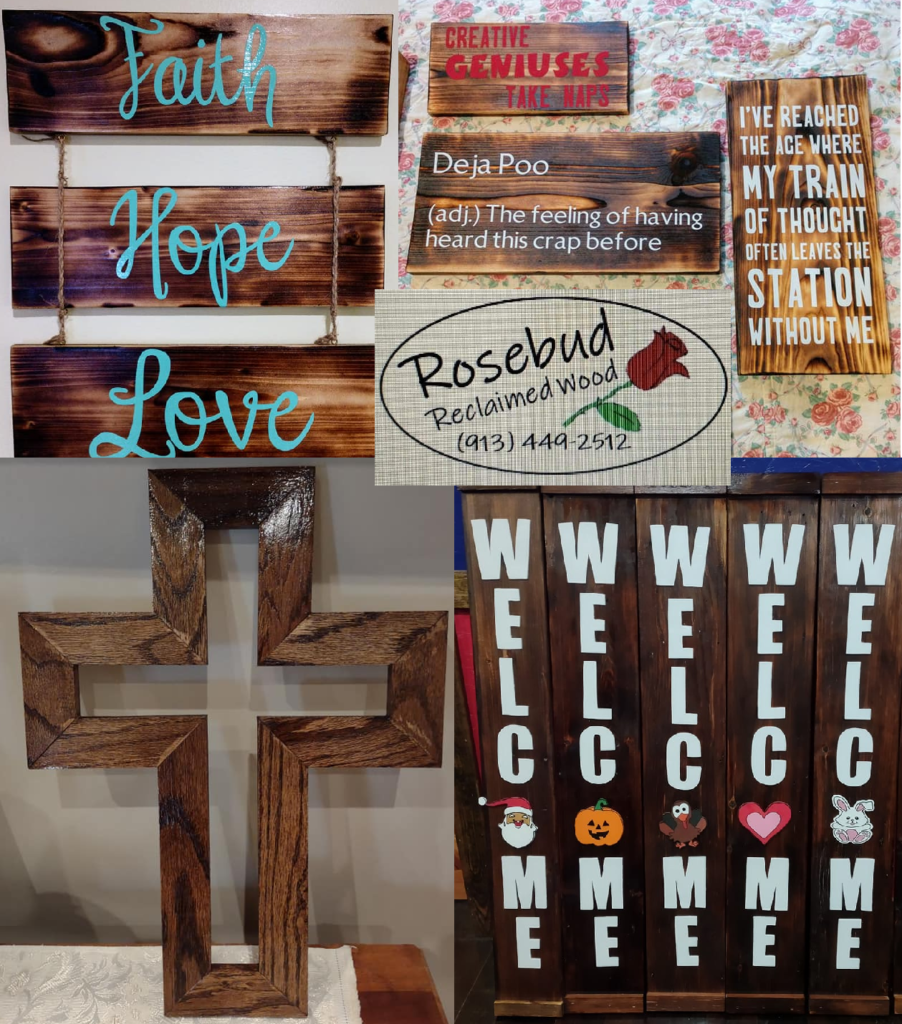 We are excited to welcome Rosemary and Buddy Bisterfeldt with Rosebud Reclaimed Wood to our April market!
They will be offering wooden crosses, side tables, porch board signs, frames, and more. Be sure to check out their knockout selection!
You can find them in the round top.
They also have a Facebook page!