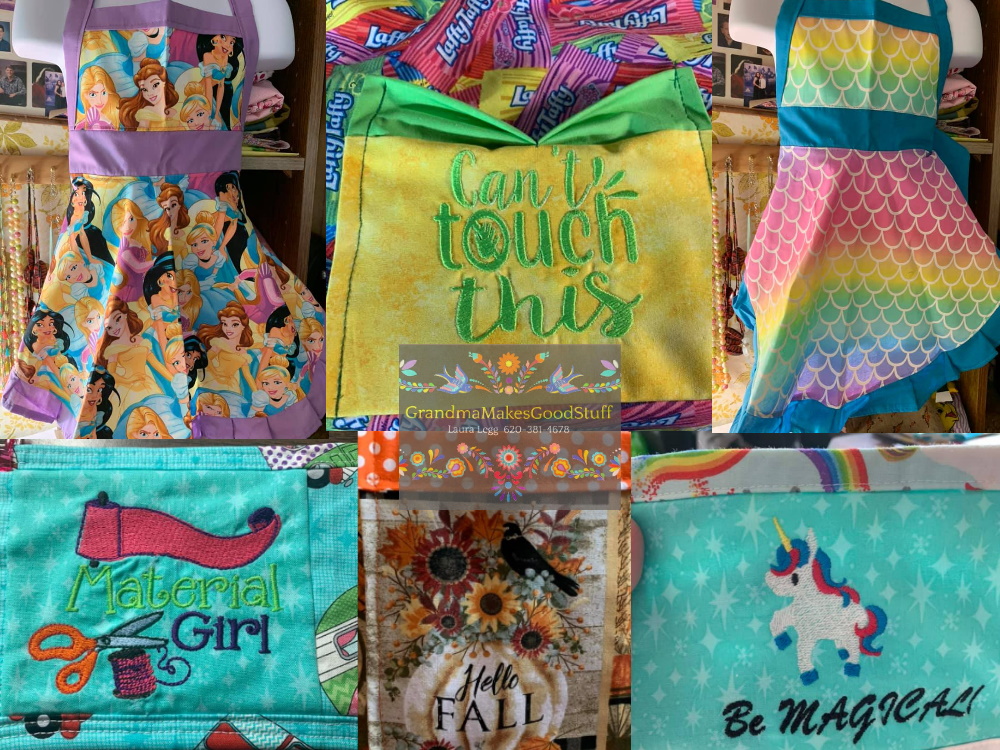 We are absolutely thrilled to welcome Laura Legg with Grandma Makes Good Stuff to our April market!
Laura will be offering a unique variety of embroidered adult and children's aprons, as well as towel cowls, tote bags, Bible covers, tea towels, mug rugs, fridge mates, quilted purses, clutch wallets, hot/cold rice bags, and more!
You can also check out her Facebook page here!