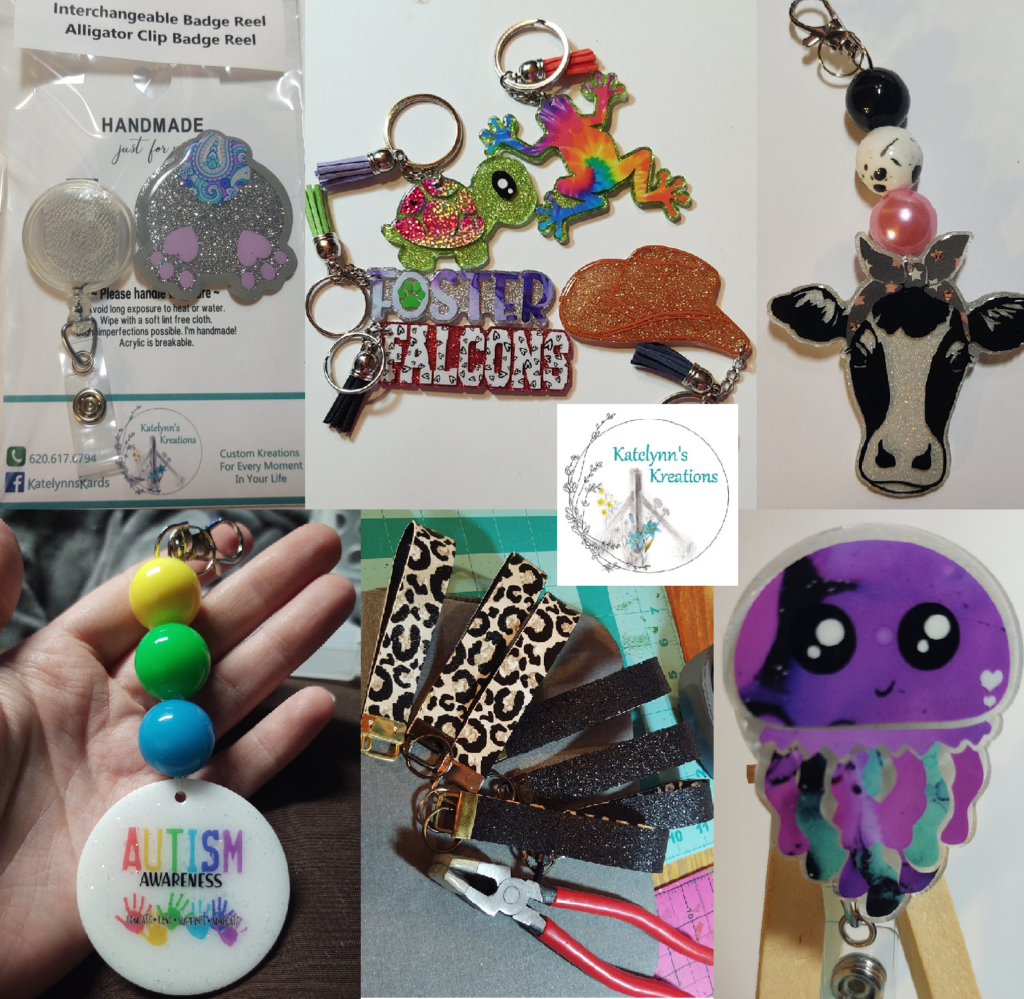 We are excited to welcome Katelynn Zongker with Katelynn's Creations to our April market!
Katelynn will be offering a unique and colorful array of handmade keychains, badge reels, lanyards, vent clips, and more!
She will be located in the Bradbury Arena.
Be sure to check out her Facebook page, too!