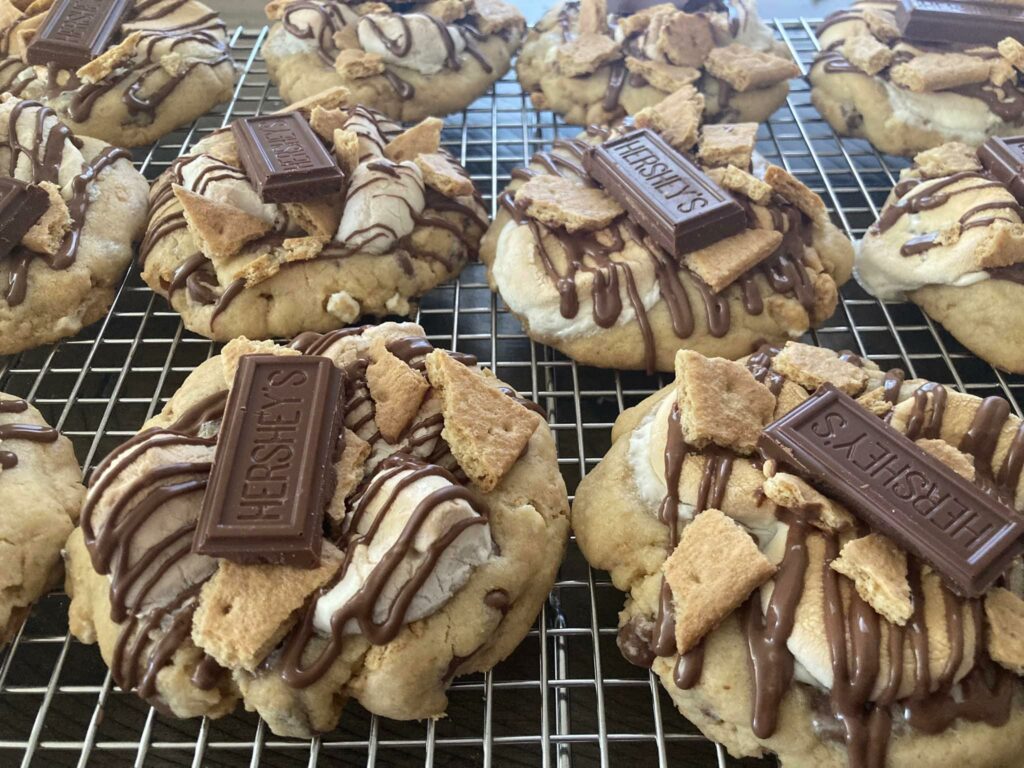 We are ecstatic to welcome Danielle Holliday with Crazy Dipped Bakery to our April market!
She will be offering a unique variety of treats and is constantly expanding the menu. You might find cookies, pies, marshmallows, dipped treats, and more at her booth.
As an organizer's personal note, by chance we set up in Hutchinson on April 3 across from Danielle. There was a long line at the concessions, so we got a couple of her cookies to tide us over until lunch. Dave (my husband) and I had covid back in September, and he has been struggling with not being able to taste or smell much since September. After eating his cookie, Dave stated "I could TASTE it!" He loved it so much he went back at least twice, maybe 3 times, to grab cookies from Crazy Dipped Bakery! He is so thankful to be past that slump, and knows that better "tastes" are coming! Thank you Danielle for helping him experience taste again!
You'll be able to find her in the grassy area!
Additionally, you can check out her Facebook page!