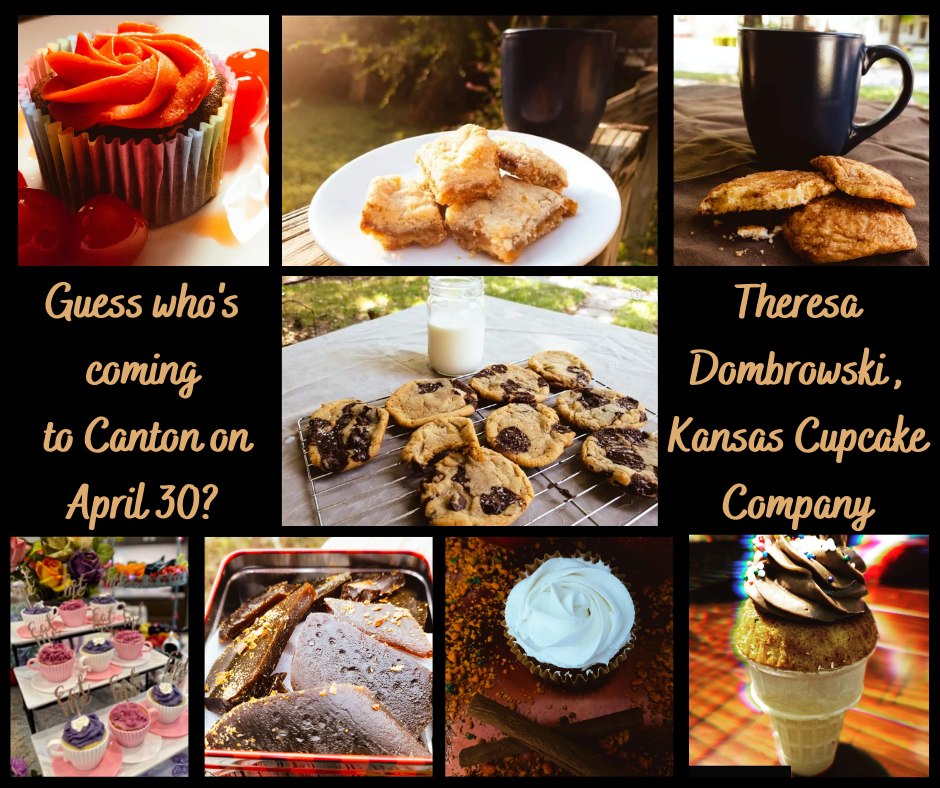 Sweetening up our list of vendors for our April market is Theresa Dombrowski with Kansas Cupcake Company!
Theresa may be able to help satisfy your sweet tooth with their various cookies, cupcakes, breads, cakes, and more; all made from ingredients that were obtained from as many local businesses as possible right here in Kansas!
Feel free to take a sneak peek at some more of their items by visiting their Facebook page!